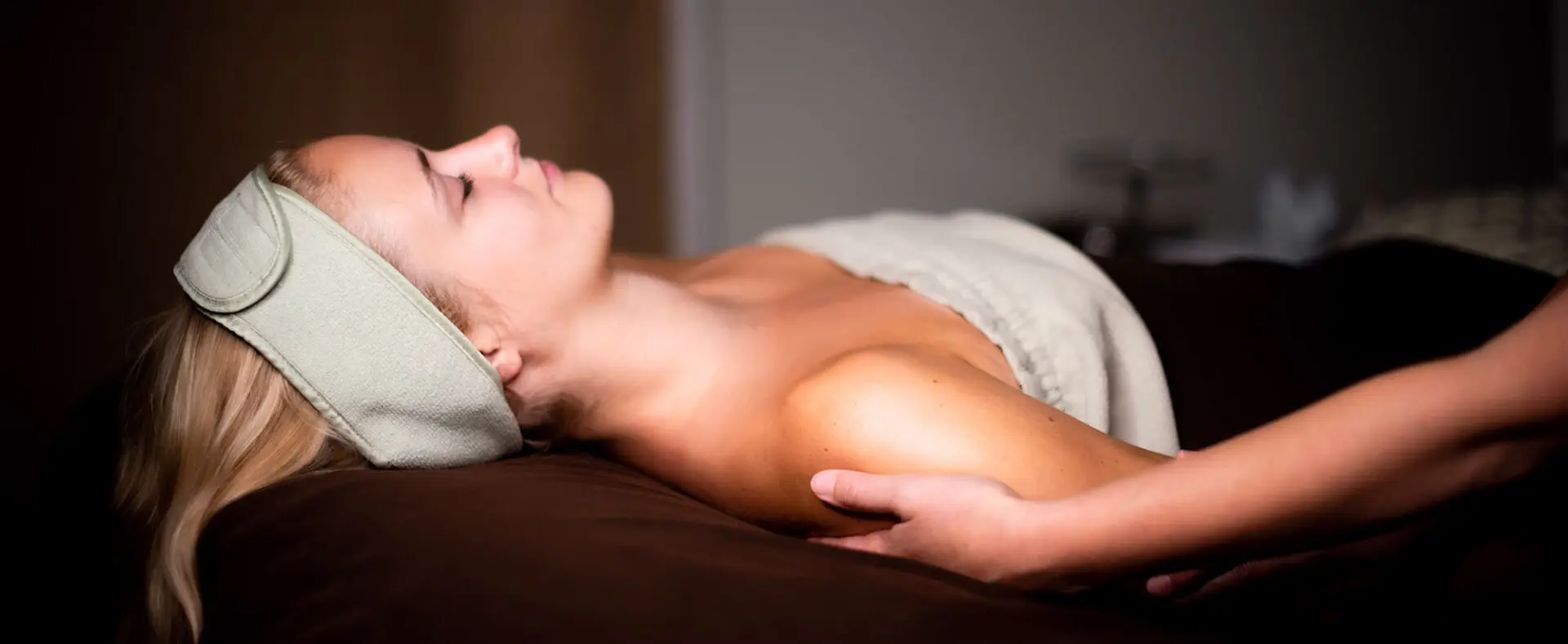 Various Spa Treatments for Your Skin Condition
Organic Fruit & Veggie Body Treat
Full Body: $140
Legs & Feet only: $75
Say hello to silky, smooth skin with our Organic Fruit & Veggie Body Treat! It begins with a dry brushing to promote circulation and release lymph. You'll then be scrubbed and pampered with the Eminence Stone Crop scrub, wrap, and body oil. Key ingredients like stonecrop, arnica, horsetail, and lemon peel create a skin cocktail that brightens, exfoliates, and reduces the appearance of cellulite and stretch marks.
$225 - 80 minutes
Come experience full-body total swellness with this CBD treat! You'll first receive a body dry brushing followed by a light massage with CBD Rainbow Maker oil. You will then be wrapped which will activate the CBD power in the Rainbow Maker oil. To maximize relaxation, while wrapped, you'll be pampered with a facial also featuring our CBD infused Farmhouse Fresh products. Let us make you glow from head-to-toe!
*extractions are not included but may be added
$120 - 40 minutes
As an often overlooked part of the body, doesn't your back deserve this special treatment?
We deep cleanse your back and follow with a stress-relief massage. This treatment finishes with a skin resurfacing using the power of Alpha Hydroxy acids suitable for all skin types. Extractions are included if necessary.
Decollete - $335
Hands - $335
Stretch Marks - $335 (per area)
**Save 10% when purchasing a series of 4 or 6! 
ProCell is the next big thing in esthetic treatment! This microchanneling treatment is a gentler approach than microneedling but with the same power-packed results. Wrinkles, acne scars, hyperpigmentation and more are reduced while you enjoy virtually NO downtime. 
Decollete - $220 
Hands - $220
Stretch Marks - $220 (per area)
Save 10% when purchasing a series of 4 or 6!   
Simple, but highly effective, this treatment will stimulate cell turnover and boost production of collagen and elastin. It is ideal for diminishing wrinkles, acne scarring, and even ice-pick scarring.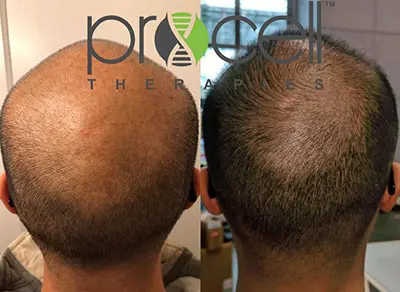 $315 *save 10% w/ a series of 5
Procell hair growth treatments are formulated to nourish hair follicles back to a state of ideal health with select growth factor proteins that are naturally present in healthy, young hair follicles. This process allows for a normal hair growth cycle that leads to new hair growth and thicker, fuller-looking hair. Stem cells lining the hair follicles are crucial for production of hair, and the GF-technology ingredients in this concentrated serum are selected to provide support to these stem cells so hair can regrow.
Procell hair growth serum improves the overall condition of the scalp, rejuvenating damaged hair follicles and increasing circulation of nutrients for healthy hair. When delivered using microchanneling technology, the scalp experiences increased circulation and blood flow to feed our follicles essential nutrients to promote increased hair growth. Recommended in a series of 5–10 for best results, some maintenance required.

**Please book a complimentary Skin Scan/Consultation for more info.