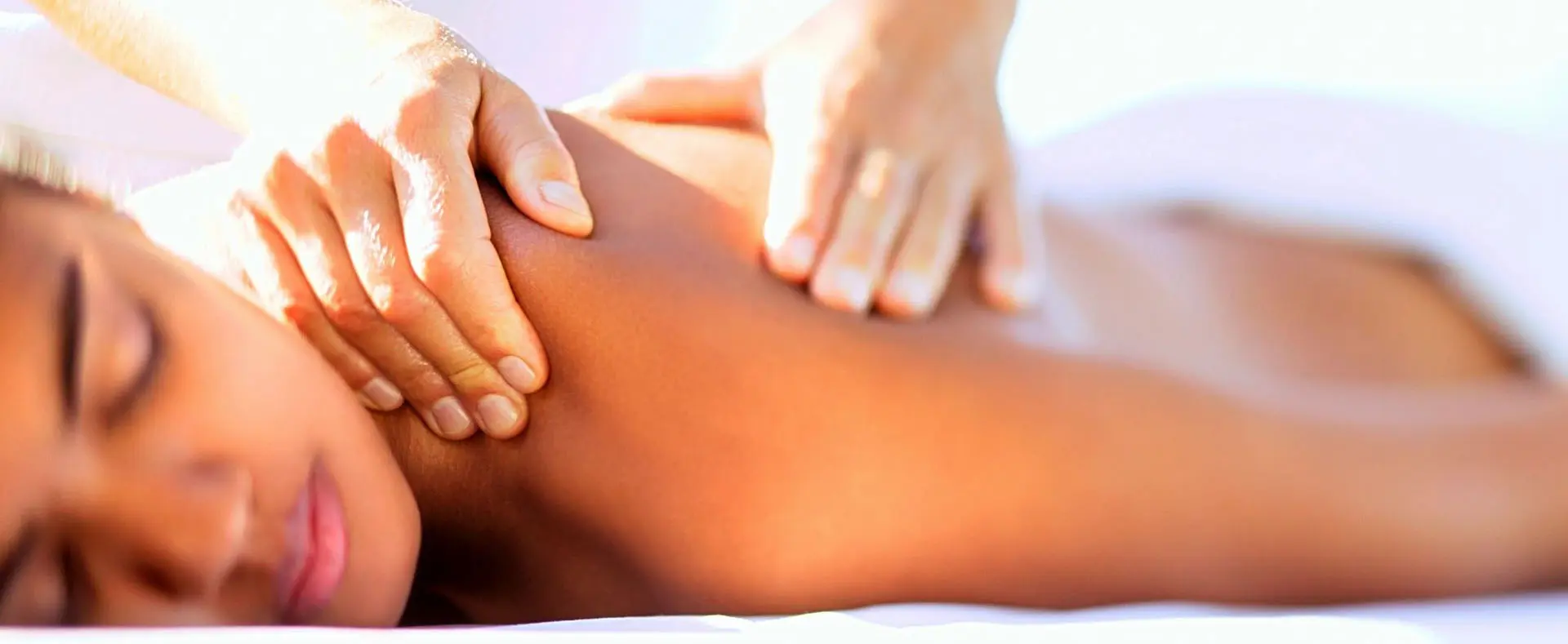 Enjoy the best of both worlds with this one-of-a-kind combination service. A full body aromatherapy massage and a customized all-inclusive facial enhanced with warm rose quartz stone facial massage. An absolute treat!
$200 - 90 minutes
This unique service combines aromatherapy, Reiki, reflexology & Indian head massage. The massage portion is focused on the back, neck, shoulder, feet and head. Great for insomnia, migraines and stress.
$140 - 75 minutes
This service is designed to detox the skin, body and spirit leaving you feeling transformed. You will be treated to full body massage using a blend of grounding essential oils, an all-inclusive facial customized to your needs, full body lymphatic drainage for detoxing and finished with energy healing and balancing of the seven chakras.
$230 - 110 minutes
This 30-minute service begins with myofascial cupping massage with flexible, silicon cups to release connective tissue followed by static cupping using negative pressure to release toxins, relieve deep tension, and promote blood flow and healing to problem areas. This treatment does leave marks for up to a week, but is so worth it! Available for back, shoulder and/or hip area.
$60 - 30 minutes
LYMPHATIC DRAINAGE MASSAGE
Manual Lymphatic Drainage is a German technique using light, rhythmic massage designed to flush the lymphatic system. This will detox the body, improve immune functions, & reduce swelling.   The service done pre- and post-op, can speed up recovery drastically. Research has shown MLD helps those with autoimmune disorders, edema, lymphedema and much more.
$80 - 45 minutes
REIKI & ENERGETIC HEALING SESSION
Reiki is a Japanese healing technique that assists in the body's natural healing process. It induces a deep state of relaxation and aids in the relief of emotional stress while promoting spiritual and mental wellbeing. If you are struggling with grief, anxiety, depression, insecurity, or indecision, this is a great complimentary service to aid in your healing plan. This session will also include customized aromatherapy, crystal and sound therapy with aura cleansing. Assessment will be given at the end of treatment.
$50 - 30 minutes
-Copper stone treatment for back and shoulders, add on to any massage or combo service $20
-Hot stone facial massage for TMJ relief and lymphatic drainage, add on service to massage $20
-Lymphatic Drainage add on service on to massage 30 min $60
-Cupping add on to any massage or combo service 15 min $30