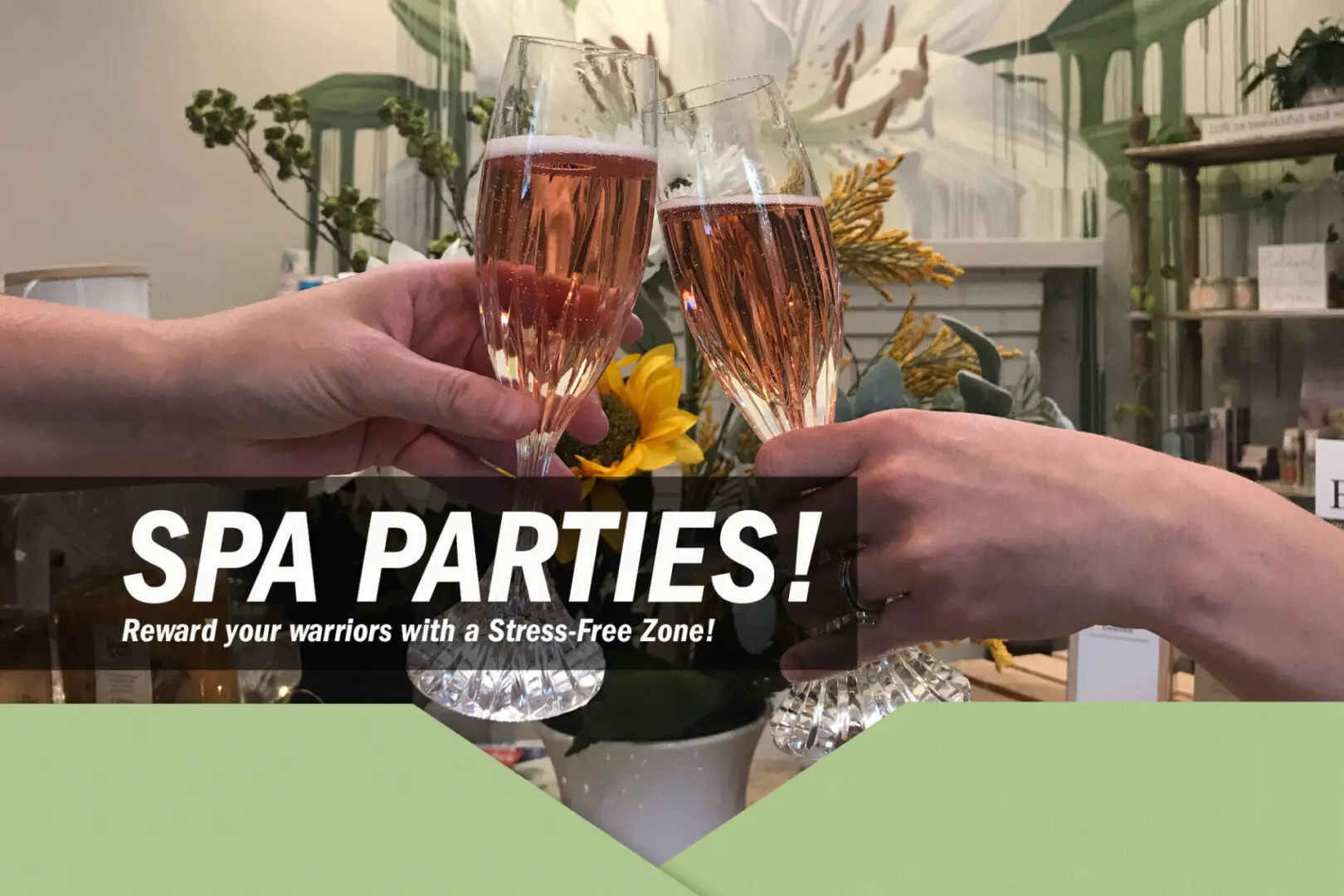 Reward your warriors with a Stress-Free Zone!
Interested in hosting a private spa party for your team or friends? Please send your inquiry to [email protected]. Great for Teen Parties too!
BUBBLES & BERRIES RECEPTION
$100 - 30 minutes
Make it a party with our Bubbles & Berries Reception! Add fresh strawberries & sparkling wine plus 30 min of space and a host for your party! This service also includes complimentary gift bags and clients receive 10% off all product purchases day of treatments.
*Please inquire about a non-alcoholic version & pricing. We require 48 hours for cancellations.
Perks Included:
10% off all product purchases for your party
Complimentary gift bags


*We require 48 hours for cancellations